Stroud Court Community Trust (SCCT)
27 February 2019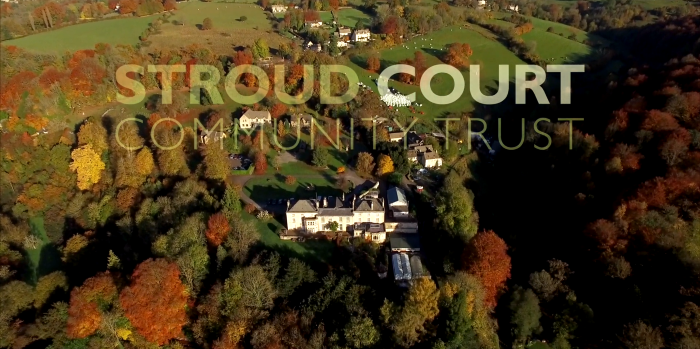 At the end of 2018 we were approached by a local charity who felt that the many visitors they received would benefit from having additional information presented to them in a dynamic and interesting way.
Stroud Court Community Trust was established in 1983 by a group of parents with autistic children, they now provide year-round and life-long support for up to 39 autistic adults.
We were asked to provide a system that enabled staff to easily share messages and good news stories containing images and video in an interesting and engaging way. The foyer at the entrance is the main hub for staff and visitors alike, and a good place to keep everyone informed and up-to-date with the latest information.
Our Solution
Hardware
The software is our standard LiveSpace installation using a cloud service to manage the content on the screens. Everything has been designed to be familiar and easily recognisable, drawing on user experiences with various applications. We have paid particular attention to workflows to ensure the use of the system is comfortable and speedy.
When creating a page with the editor, users choose what to add to the page from multiple widgets, including text, images, and video. There are also new Twitter and Instagram widgets allowing customers to display messages from their social media feeds. Every widget can be styled and easily positioned on the page using the drag and resize handles, making page creation simple.
Multiple pages can be combined into a playlist, allowing a wide range of different messages and information to be displayed on the screen with eye-catching transitions to draw the viewers' attention. A scheduler is available when the content needs to be displayed at a particular time or from a particular date to make it relevant.
Technical
SCCT elected to use a unit from our range of mini media players. These units are small enough to fit neatly in the palm of your hand, making them easy to hide behind the screen and accessible when required.
The unit used has a dual core Intel Celeron processor and Intel Gen9 graphics engine. Two outputs are available, 1 HDMI and 1 Display Port.
Connected to the internet it provides them with full access to the LiveSpace cloud service to manage their screen.
Summary
The brief was to provide a way of sharing news about events and the wide variety of activities taking place at the Trust, with visitors and staff. It was clear from the outset that the residents enjoyed the content displayed on the screen as much as everyone else. It has become a great talking point and a place for residents to frequently drop by.
Staff at the trust are enthusiastic about using the screen and very quickly created a great set of well-designed and informative pages. Lots of ideas have been discussed since the screen was installed and there might be a case for further development of the system in the future.
back to case studies