Teams work smarter with data driven digital signage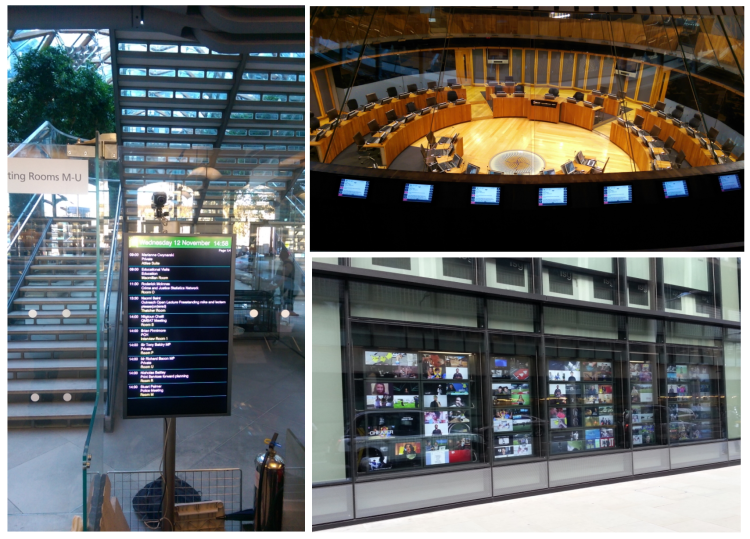 There's nothing like a crisis to make us all truly value teamwork. We've been thinking about some of the ways we help our clients' teams work smarter with data driven digital signage.
You've probably got lots of data on systems that would be useful to share on screens that everyone in your team can see. That's why LiveSpace digital signage works everywhere from your factory floor to your boardroom.
If people don't have access to email regularly because of the nature of their role, digital signage is very useful for updating them too. Wherever you work, LiveSpace helps keep your team informed. So, what do you need your people to know?
If it's not being measured, it's not being managed
All your most important tasks come with targets attached. LiveSpace digital signage lets you measure performance through the completion of tasks, where up-to-date figures are displayed clearly on a shared screen for everyone to see.
Safety is no accident
Whatever your workplace there are hazards to manage, and important information to relay to keep people safe. It's been proven time and again that pictures speak louder than words. With 65% of visually presented information being retained 3 days later; digital signage will get a safety message ingrained far more effectively than a poster on a wall. Perfect for factory floors, warehouses and other high-risk areas.
Make sure everyone knows what's happening
Bringing teams together for important briefings or something a little more fun is important. You can use LiveSpace digital signage to display event details in your staff rest areas and elsewhere.
Seamless customer contact
Making data visible in your call centre lets you and your team respond quickly. You may need to display information on your calls waiting, wait times and calls dealt with. Call management systems make this data available and broadcasting this to a large screen helps staff to manage the pressures in the system at peak times. Move to admin tasks when there are fewer calls and be back online in a jiffy when there's a queue.
Smooth operations
In the warehouse and on the factory shop floor, live displays of performance metrics help to encourage teams to reach or exceed their targets. Whilst a digital noticeboard in the staff rest area increases awareness for upcoming events and deadlines. You can also reinforce safety messages and remind people of recent training.
LiveSpace is your perfect digital signage partner
LiveSpace digital signage systems can manage multiple data feeds from third party systems. This might be prices from an EPOS system, meeting diary information or room management for a large organisation.
LiveSpace is designed to minimise network traffic and increase performance. We configure the system to display the information automatically, without manual intervention, giving you the confidence that the correct information is always being displayed at the right time.
We can also do some clever things with your data if you like. A function will take your original data and create a manipulated version to be stored separately. When updates are received any derived objects created in this way are tested so that templates using the derived data also get updated. It's a great way of using the same information in more than one way on your screens.
From our team, to your team
Our team is here to help your team use your data to produce content ready for display. We can get involved in the management of screens, ensuring the right content is displaying in the right locations. And we can help put together the designs of the individual pages for your displays.
Let's talk about adding digital signage to your internal communications
MRG Systems have been providing data-driven digital signage for over 30 years.
Call us today on +44 (0)1453 820 840
Make your messages unmissable with LiveSpace digital signage