YouTube Space and LiveSpace digital signage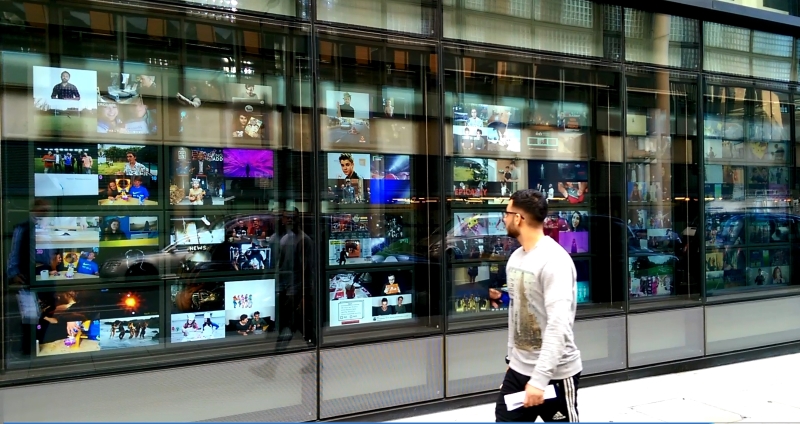 Google have built new offices in Kings Cross, London and on the ground floor they have created the UK version of YouTube Space. This is a place where top contributors are invited to broadcast live at special events or use the first class facilities their three studios offer.
The frontage is a series of windows in columns facing out onto Pancras Road. A perfect opportunity to showcase the many videos and contributions avid users upload to their channels. Within these windows a bespoke fit was designed and installed for LiveSpace digital signage to manage the thirty two screens. High brightness screens with transflective layers were used to minimise the effects of direct sunlight. A variety of flexible layouts have been created for maximum impact with the capacity to play up to 128 concurrent videos from a single PC.